Welcome to the new home of Graffham and East Lavington Parish Councils. 
On this website you will find details of both Parish Councils, your Councillors, documents including minutes of meetings and finance and information about what is going on in the Parishes.  Should you have any questions or require further information, please contact the respective Parish Clerks for whom contact details can be found on the 'Your Councillors' page within the relevant Parish pages.
With our new Trades & Services Directory in the Local Information section, you will find a list of local trades and services that you can call on, from Accommodation to Zoos (ok, maybe there isn't a zoo in the parishes, but you get the idea!) .   This page will be built up over time with more and more local services as and when they are recommended by parishioners or if the business is located within or close to the parishes.
Don't forget to keep an eye on the What's On page to find out what is happening in the area.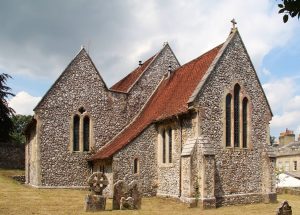 East Lavington Parish
East Lavington Parish Council news, contacts and information.  Click the image for more.
Get in Touch
Our aim is to make this website a useful, informative, one stop shop for everything in Graffham and East Lavington Parishes. If you would like to see something added to this website, please get in touch with the Parish Clerk.